Delphic
Acolyte
Polydor (2010)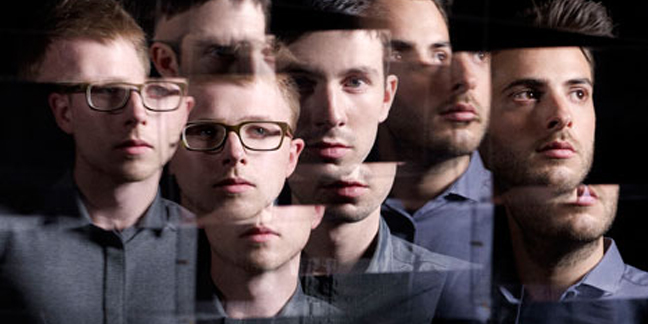 Delphic have been on the receiving end of heaps of rather excited hype over the past few months, setting the bar rather high for the Mancunians' debut release
Acolyte
. What a welcome relief to see that there is more than just a flustered little man tugging at random levers behind a curtain (sorry for the analogy -- Christmas season TV to blame).
The band originally formed to energize the local music scene, melding indie guitar riffs with 90's dance / electronica, creating an energetic and intoxicating smash-up. Looking no further than the inevitable and numerous New Order comparisons would do a serious disservice to the band --
Acolyte
stands on its own and provides a refreshing and forward looking kick off to 2010.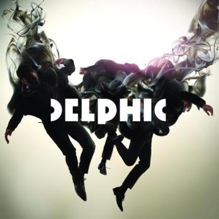 Acolyte
includes two tracks which were released last year including the driving standout "
Counterpoint
" (April 2009 on the Belgian label R&S) and the swelling "This Momentary" (August 2009 on Kitsuné). The third radio-ready single "Doubt" (video from Later with
Jools Holland
) was released earlier this month (and for which there is already a flood of
remixes
). One of our favorites is the infectious "Red Lights", a track which could fit neatly into the catalog of Swedish label Service. "Clarion Call" provides a building staccato intro to the album, and tracks like "Remain" provide a nod to chilly electro-pop, while tracks like "Submission" and "Halcyon" follow a more guitar-heavy tip.
Ewan Pearson
(Tracey Thorn, M83, The Rapture) has leant his production talents to
Acolyte
.
The band which has in the past supported acts such as Orbital, (to whom the band points as an influence) Bloc Party and Kasabian, is now moving into the limelight and heading out on a water-testing tour through Europe. They put on an excellent live show and one not to be missed. Check them out at Nouveau Casino (Paris) on 16 February. A full list of shows is available on the band's website.
Official