Bowerbirds
Upper Air

Dead Oceans (2009)
Download: "Northern Lights"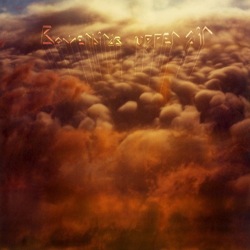 On their sophomore release
Upper Air
, Raleigh, North Carolina band Bowerbirds mature their homespun, American roots sound into territory untouched by the likes of kinsman such as Bon Iver and Bonnie "Prince" Billy. While both these artists' sounds are fascinating, they can, at times, be confused and slightly impenetrable. However, Bowerbirds' Beth Tacular, Phil Moore and Mark Paulson, establish a wonderful connection to a more bracing sound on this record that shares a tone with the Dodos and the Fleet Foxes rather than the aforementioned glumsters.
Standout songs include the accordion driven "Beneath Your Tree", the measured brilliance of "Ghost Life" and "Northern Lights" sweet, simplicity reminding one of Whiskeytown's finest efforts. On all three songs (and the album in general) the band provides a soft but intricately layered timbre that is full of life, love, lament and melody.
Upper Air
is a very fine album that holds up and becomes more nuanced after repeated listens and will make it onto our hi-fi for the rest of 2009 and beyond.
Bowerbirds (Official)
|
MySpace