The Boxer Rebellion
The Cold Still
PID (2011)
Album Review By Contributor Katryn Macko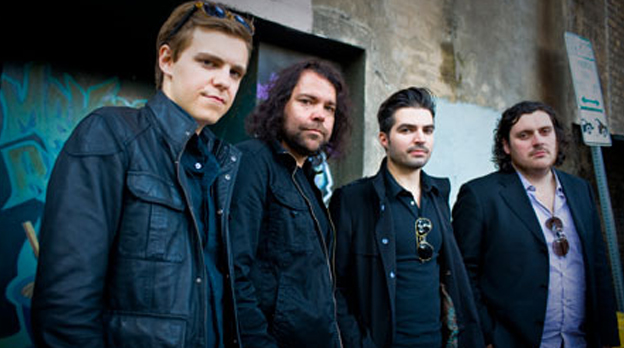 After two full length albums, The Boxer Rebellion has seemed to perfect their unique and incendiary sound in their new album
Cold Still
. With smooth, raw vocals paired with honest lyrics, they manage to find the impeccable instrumental tonality amalgamations that blend it all into one coherent sound of love, loss, and new hope.
Cold Stil
l opens with a song of complete surrender. "No Harm" breaks the listener down to his most exposed state, leaving him defenseless and ready for the next song to fill up his spirits again.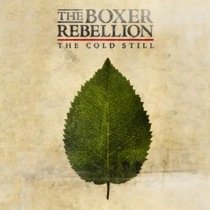 "Step Out of the Car" effectively accomplishes this with twangy distorted guitar in a fast-paced, high-intensity track that gives one the illusion of everything beginning to burst at the seams.
A sense of reassurance with a hint of sensual longing is transmitted in "Locked in the Basement"'s repeated lyrics "I will love you down, I will. Oh, I will."
The purest tones imaginable pour out through the instruments in this song, as well as in "Cause For Alarm", "Caught by the Light", and "Doubt" with their mirrored genuine lyrics.
While "Organ Song" adds fresh instrumental dimensions, it remains fairly constant throughout with little variation.
"Memo", "Both Sides Are Even", and "The Runner" pick it back up with an emotional high unlike any other. They seem to release all internal anguish, confusion, and desire at once, refusing to hold any emotions inside. Now that they have refined their style with these brilliantly formulated songs,
Cold Still
seems like just the beginning of this rising band's future.
See the video for "
Step Out Of The Car
."
TRACK LISTINGS:
01. No Harm
02. Step Out Of The Car
03. Locked In The Basement
04. Cause For Alarm
05. Caught by the Light
06. Organ Song
07. Memo
08. Both Sides Are Even
09. The Runner
10. Doubt
Official
|
MySpace