Tunng

…And Then We Saw Land
"Don't Look Down or Back"
Full Time Hobby (2010)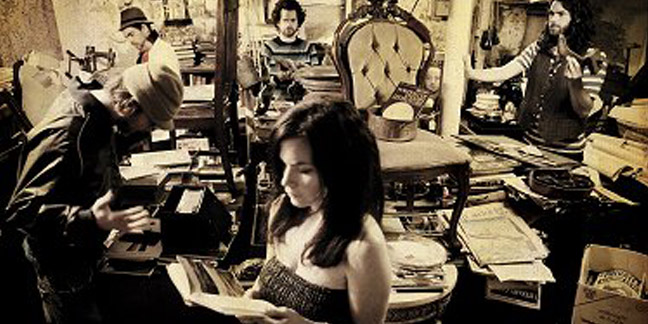 Listen to "Don't Look Down or Back" MP3
Much of the writing on
…And Then We Saw Land
took place as it was actually recorded in east London's Play Studios. In the studio, the band was free to play and experiment with sounds and instrumentation, in particular with the studio's impressive collection of vintage synths and mics. The result is a decidedly bigger and more confident sound -- a sound which the band's remaining co-founder Mike Lindsay has said has been described as "Epic Folk Disco Brass Magnificent". Tunng succeed in moving their quirky, jaunty folk roots forward on this their fourth release, filling
…And Then We Saw Land
with joyous and sonically updated seafaring-themed singalongs. As Mike puts it, "[t]hese are songs about journeys and mini adventures and themes of discovery and enlightenment coming out of chaos…."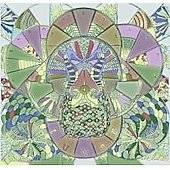 On this release, Mike collaborated with Ben Bickerton on songwriting duties and is joined by Becky Jacobs who provides warm supporting vocals. Mike also produced this album, as well as one of our favorite releases from last year,
Speech Therapy
from
Speech Debelle
.
Have a listen to "Don't Look Down Or Back" which features what the band calls The Mega Chorus -- a band of 15 collaborators and friends who got together and lent their talents to this album one rainy night in an old school hall. It is in this way that Mike wants
…And Then We Saw Land
to reflect the sound of the band's live shows, with the audience stepping in to take on the role of The Mega Chorus.
Tracklisting

Hustle
It Breaks
Don't Look Down Or Back
The Roadside
October
Sashimi
With Whiskey
By Dusk They Were In The City
These Winds
Santiago
Weekend Away
Official
|
MySpace