Sleep Whale
Little Brite
Western Vinyl (2009)
Download: "Josh Likes Me"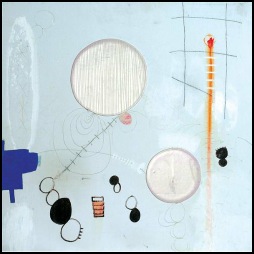 There is much to like among the six songs included on Sleep Whale's
Little Brite
. The Denton, TX based d
uo craft beautiful soundscapes which are warm, enga
ging and luxurious which show a level of complexity that sets it apart. Joel North (guitar/cello) and Bruce Blay (violin/sequencing) join expertly played, organic acoustic sounds with a myriad of electronic and recorded samples that are blended effortlessly.
Little Brite
begins with the languid water framing of "A Pebble Garden" setting a perfect canvas for the albums sound. Then we step up the tempo with Hindu tabla influenced and popping harmonics of the single "Josh Like Me." From there we hear harp, cello and electronic reverbs on the calling of "Sleep Whale" and then the rotary whisper beat that opens "Airplane Arms".
As a whole the album is a thought provoking, redolent, sweet, tender affair that really works when you lay back with some good headphones and take some time to daydream in the clouds.
Sleep Whale (Official)
|
MySpace
Listen to "Josh Likes Me" MP3