Futurecop!
The Unicorn & The Lost City of Alvograth

Beatport (2008)
Download: "Starworshipper"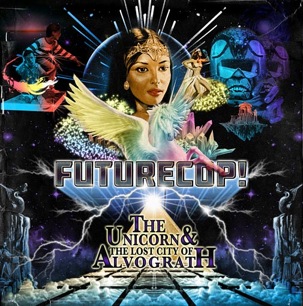 In a mystical world, far off in our past and future, just passed Krull and The Never Ending Story the demon wizards of Futurecop! were spawned. These English lads channel the ghost of Limahl (that's not a bad thing) on most efforts and this time we find them stirring their pot of early 80's dance synth making a batch of surprisingly palatable groove potions. Let's hope that the lovely Ladyhawke from down under never starts an evil brood with these boys. My handblown glass unicorn set just might explode!
MySpace