Desire
II

Italians Do It Better (2009)
Download: "Dans Mes Reves"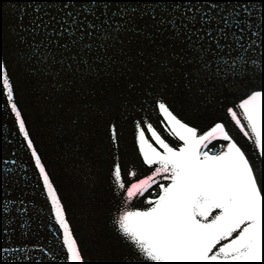 After the seamless departure from his earlier post-punk, guitar driven work with The Chromatics to a more dance oriented synth-pop model, Portland's Johnny Jewel has scored yet again with his new group Desire.
On
II
, Jewel provides the same luxurious and layered sound he has with previous work with Glass Candy and later Chromatics. He doesn't try to fool the listener with Chinese food production that leaves you feeling empty 20 minutes after you're finished with the album. There is of course a healthy dose of sumptuous, dreamy sounds here but it is textured with melody and strong vocals.
It's the vocals that add a lot of the depth to the album. Singer Megan channels her inner Debbie Harry throughout the effort, albeit a French Canadian version. She is especially satisfying on the standout track "Dans Mes Reves" that breathes and moves with an ethereal, Lover Speaks' quality.
Much of the album relies on a throbbing 4/4 dance beat but is balanced by heartrending vocals as heard on the fine "If I Can't Hold You".
Desire's
II
won't consume you immediately but it will surprise you.
Italians Do It Better (Official)
|
MySpace