Deer Tick
Divine Providence
Partisan Records (2011)
by Contributing Writer Katryn Macko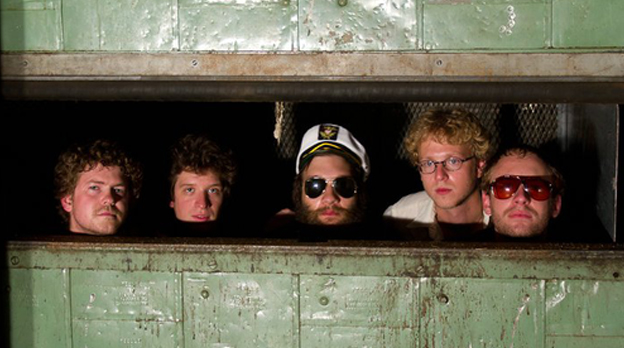 This album really is nothing short of
Divine Providence
. It seems as if a higher power did in fact play a part in this fun-filled alt-indie country record. The rustic instruments accolade the rough vocals superbly, and the carefree lyrics commendably play up the band's matchless style in their fourth studio album. Every track is an innovative sound and experience, abandoning any traces of monotonous moments in this musical revelation.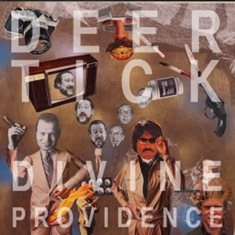 We are introduced into the world of
Divine Providence
with the honky-tonk inspired "The Bump", which precedes the classic rock stylings of "Funny Word". To change up the genres even more, "Let's All Go To The Bar" is a punky fusion of chants, distorted guitars, and pounding drums. The single "Main Street" is a lustrous track dripping with Bob Dylan-influenced everything. Following this song is the tranquility of "Clownin' Around", which incorporates all facets of being ignorant and young, but songwriter/front man John McCauley articulates the sentiment marvelously. "Chevy Express" also excels in this manner, with the guileless and significant words rolling flawlessly through each note.
The most energized and salient track in this collection is indubitably "Something To Brag About", which is laden with old school Chuck Berry-like rock and roll. The vocals make a silkier shift in "Walkin' Out The Door", but the track still upholds its momentum. The vicious and livid "Make Believe" has a scorching guitar solo that replicates the mood of the McCauley's lines. Next is the unexpectedly striking "Now It's Your Turn", and it arrives with an elegant piano melody and lingers in it's soft and folky splendor with the earnest chorus lyrics "But out eyes make bridges burn, those nights are all we've earned". In the despairing "Electric", McCauley spills his guts and laments in the most poetic of ways. The group lightens the mood for the end of the album with the sweet escapist "Miss K" that is full of blissful simplicity.
Deer Tick has once again created a wide-ranging compendium of songs that are equipped with resplendent veracity. Even those who hate all country music will not be able to resist taking part in enjoying this exceptional band.
Official
|
Myspace