Now We Can See
to their credit. We asked bassist Kathy Foster to let us know what songs are on her hi-fi this summer.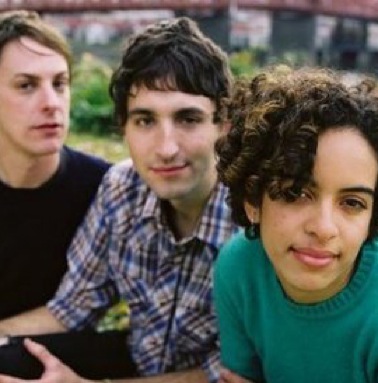 "Single Ladies (Put A Ring On It)" - Beyonce
I know Charlie from Panther thinks its anti-feminist, but I don't care. That s**t is tight! Whoa-oh-oh...


"Slow" - My Bloody Valentine

This song makes me think of summer sex in the afternoon and that sweaty drowsiness.


"Oh No" - All Girl Summer Fun Band

A perfect song for summer loves that don't last. And a perfect opportunity to plug my other band!


"Borderline" - Madonna

My favorite Madonna song. It reminds me of making up dance routines in the driveway. A fantastic summer activity.


"Good Day Sunshine" - The Beatles

The title says it all. And the lyrics in this song perfectly describe the way we Portlanders feel when the sun comes out.



The Thermals (Official)
|
MySpace
Listen to "Now We Can See" MP3




Oregon group The Thermals have been making thoughtful and irreverent indie-pop since 2002 with four albums including 2009's