Busy touring in support of his brilliant and nuanced release
Evenfall
, the Parisien Sébastien Schuller takes a break to share with us a few of his top tracks for these precious last weeks of summer.
For more on Sébastien and
Evenfall
, read our review
here
. Also, check out Sébastien's MySpace page for updated tour information
here
.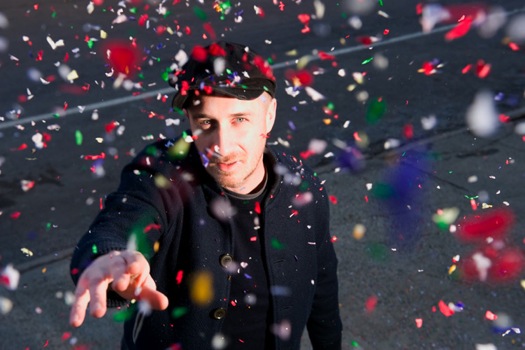 "Rusty Nails" - Moderat
I've just heard about Apparat for a time without knowing his first album, same for Modselektor. I always said to myself that I wanted to hear their project when I have time. I'm just discovering Moderat now, and I really love the result of this song. Great electronics with a good melody and good ideas.
Listen / Watch
"Pass This On" - The Knife
Even if I'm falling more and more in love with Fever Ray, "Pass This On" stays my favorite song by The Knife. It's highly creative. You don't know where it's coming from. I like the mice singing in choir in the chorus.
Watch
"We Built A Robot" - Panda Bear
I don't think this song is so well known from Panda Bear. It's a great old one. I like the homemade production.
Listen
"Woordy Rappinghood" - Tom Tom Club
A funny song from the 80's.
Watch
"The Caterpillar" - The Cure
I had this song in mind during the processing of the album Evenfall. The butterflies flying around, the rhythm of an acoustic guitar. We re-found this feeling in the live version of "Balancoire".
Watch
Sébastien Schuller(Official)
|
MySpace
Listen to "Open Organ" MP3