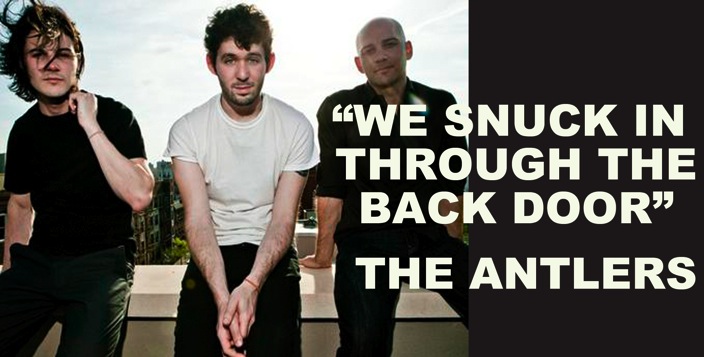 The Antlers are like the little band that could. Sneaking in the back door of success, as frontman Peter Silberman puts it. As the follow-up to their 2007 effort In the
Attic of the Universe
(though they also released 2 EPs –
Cold War
and
New York Hospitals
in 2008),
Hospice
has been making the rounds and garnering accolades from critics and fans alike.
Originally a bedroom project of Pete Silberman, The Antlers have come of age as a 3-piece band of unquestionable talent and merit. The songs are like long runways with huge take-offs. They cram a ton of melody into songs that drip of heartbreak and loss and manage to make this heavy subject matter "hummable" (if that's even a word). The first time I heard the song "Two", I had to go back and hit repeat multiple times. It's like Silberman suggests in the lyrics, "… this all bares repeating".
The Antlers are an impressive band and have put together an album that matters. It's a soundtrack to watch the falling of the autumn leaves.
Pete and co. took some time out of their busy touring and writing schedules to answer some questions for us here at What's On The Hi-Fi.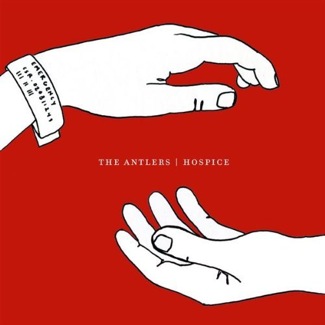 So, 'Hospice' marks a turn from solo work to a group effort. How did you all come together, and how have you found the transition?
We came together rather randomly, around the time I was looking to stop doing all this by myself and start including other people, working with other people, exchanging ideas with other people. It wasn't necessarily an easy transition - I'd gotten used to working by myself, and things started escalating soon after more people joined. But, I think we had a relatively easy time compared to a lot of other solo-projects-turned-full-band. Ultimately, becoming a band was the best thing we could have done.
'Hospice' seems to be getting a lot of love from both fans and critics alike. How are you dealing with all the attention?
It's weird, I sort of feel as though we snuck in through the backdoor. It's been sort of backwards the way everything's happened, but there's been time to settle in to whatever it is that's going on. There's been very surreal, intense times throughout the past couple of months, but at the moment, I think we're in the middle of it. I don't think we'll necessarily understand until we're out the other side.
Originally you self-released this album. Now you guys are going with Frenchkiss. How did that come about?
We'd reached the limit of what we were able to do ourselves. It was fun running our own little operation -- assembling CDs and mailing them out, taking orders, being our own everything. But, it got to the point where the time wasn't there. We were playing ten times the shows we were used to and wanted to focus on that, and eventually, writing and recording new things. The more things picked up, the less able we were to do this all ourselves. Around that time we met Frenchkiss, and it felt like a perfect match.
The subject matter on the album is pretty heavy. Can you talk about how this project came to be and the imagery behind the songs (i.e., Sylvia Plath, Kettering, hospitals, etc)?
A whole mess of things came together at once to make
Hospice
. It was a lot of things, events, people. Unexpected parallels between fiction and reality. Hesitation.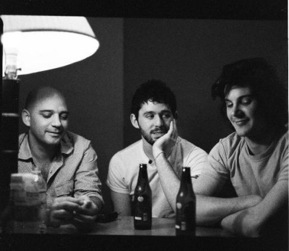 What's next for the band?
We're leaving for tour soon, for about two weeks, then we're going to keep doing that for a long time I imagine. Leaving and returning and leaving and returning. We're starting to write songs again, after a long writing hiatus.
What's on your hi-fi at the moment?
I'm listening to The Runners Four by Deerhoof right now, and I'm suddenly loving it. Been really into The Rural Alberta Advantage's album too. For the most part, though, I'm only listening to The Temptations. I'm not really sure why.

Listen to "Two" MP3


The Antlers (Official) | MySpace