What's On The Hi-Fi...Podcast Sixteen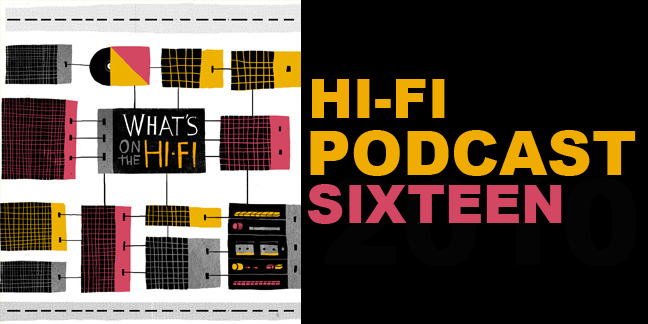 While you listen to the podcast click
here
or on the image above to go to our podcast artist gallery to find out descriptions, links and more. You can also subscribe to our podcast free at
Listen to "Pocast 16" MP3


Artist - Track Names
1) PANDA BEAR - "LAST NIGHT AT THE JETTY"
2) THE MOUNTAIN GOATS - "DAMN THESE VAMPIRES"
3) THAO & MIRAH - "ELEVEN"
4) FLEET FOXES - "GROWN OCEAN"
5) CRAFT SPELLS - "AFTER THE MOMENT"
6) RAINBOW ARABIA - "WITHOUT YOU"
7) MILAGRES - "GLOWING MOUTH"
8) COLOURMUSIC - "YOU FOR LEAVING ME"
9) JONAS DAVID - "YOU IN THE FIRES"
10) NAT BALDWIN - "A LITTLE LOST"



Track of the Day..."Hacienda Motel" from Pickwick

Pickwick
"Hacienda Motel"
Self Released 2011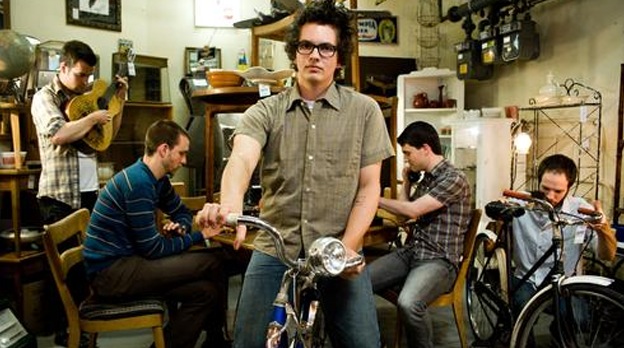 Listen to "Hacienda Motel" MP3
In 2008 Los Angeles native Galen Disston picked up his microphone and headed to the Great Northwest city of Seattle and formed Pickwick. The group started their path as an alt-country band but after two years of playing, experimentation and struggle they found their sound. It came in the form of the classic melodies and singing styles of the Stax and Motown R&B/Soul movement of the 60's and 70's. This new musical style allowed Disston - an intriguingly, full voiced and rangy singer - to develop and flourish.
With reverence to the greats of soul history the band is paying homage by releasing their music as a set of 45's (also available via digital download) which include cool, old school, soul album art with a modern twist.
Among the singles are the standout tracks "The Round" and "Hacienda Motel." On both tracks the band carves their name in the big soul tree with a slinky modern approach. Disston's voice is the standout on both tracks reminding one of early Paul Rodgers of Free and Bad Company fame. There are no shy, twee hipster or overall quirky vocals like we are used to from most alternative rock lately. Instead Pickwick draws us in with well-crafted, spot on and tight playing and singing. The kind of music that you can play a game of pool to and your ladies swoon and sway by the bar.
Pickwick is currently working on their debut full-length album, expected to be released in 2012. We look forward to getting our hands on the first pressing!
Check out the atmospheric, B&W basement vibe video of the track
here
.
Official
|
MySpace
|
Polyvinyl