Video of the Day..."Emmylou" from First Aid Kit
01/29/12 16:24
First Aid Kit
"Emmylou"
Directed by Maximilla Lakacs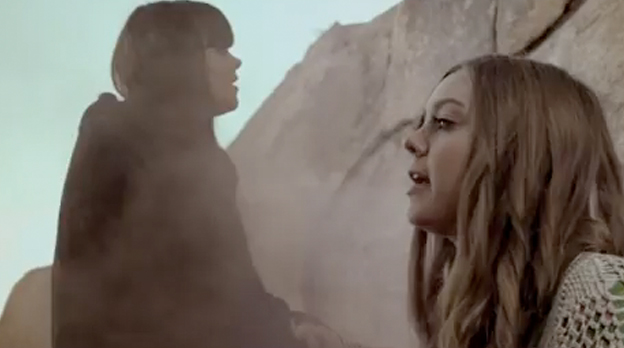 Click on image or
here
for video.
Director Maximilla Lukacs chose The Joshua Tree National Park to shoot the video for Swedish folk duo First Aid Kit's song "Emmylou". The track is a tribute to Emmylou Harris and band favorite Gram Parsons.
As a fixture in Parsons life – it was where he died and was buried – Joshua Tree was the ideal location to capture the group's haunting and evocative ode. It became so important to pay homage to Parson's that the shoot was executed on his birthday.

"Joshua Tree was a sacred place for Gram Parsons as it has been for me," said the director. "To be able to film this in the park on his birthday was such an honor. The video itself is an act of magic, a ceremony, a connection with the ghosts of the past.

"Driving into that park at daybreak with the beautifully haunting sound of Johanna and Klara singing a Gram song
a cappella
in the car still gives me goosebumps to think about. I hope that Gram was smiling. I think he was."

Official
|
YouTube