Liars
"Scissor"
From upcoming album
Sisterworld
Mute (2010)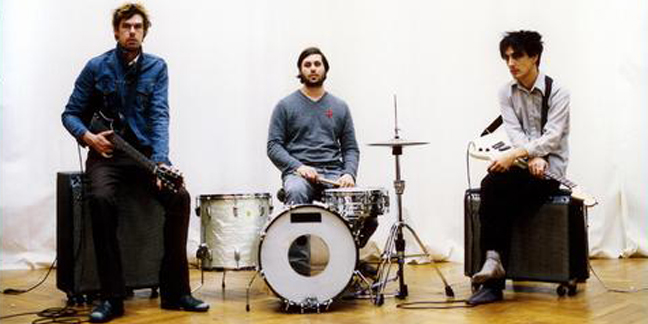 Listen to "Scissor" MP3
After traveling on a musical odyssey through the realms of a Jesus and Mary Chain and Pere Ubu post-punk revivalism, a Nitzer Ebb, industrial pit-stop and a formless, cinematic sound collage period, Liars - Angus Andrew, Aaron Hemphill and Julian Gross – seemed to have found their sound.
"Scissor" is the first track from their upcoming album
Sisterworld
. The song retains an ominous and bleak residue from their earlier work but takes that previously scattered, confusing group of sounds and reveals a rich, evocative and succinct cry that is filled with wraithlike harmonies and vocals. When the "Scissor" bursts with brutal intensity you know the members of Liars have arrived. And they are going to be welcome on our hi-fi for a while to come.
Liars (Official)
|
MySpace