Japandroids

"The House That Heaven Built"
From
The House That Heaven Built EP
Polyvinyl Records 2012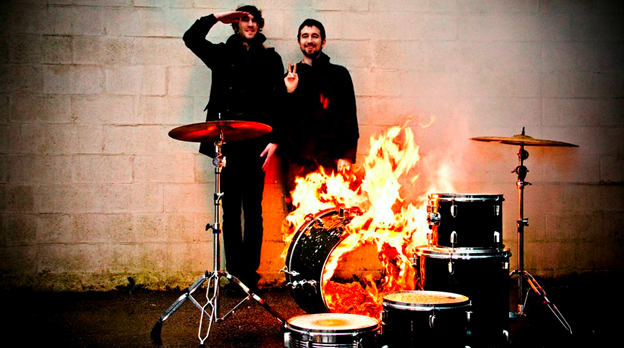 This energetic jam is spreading amongst indie college students' ears like wildfire, giving the already well-established garage punk band Japandroids the prevalent recognition they've been working towards. After two albums,
The House That Heaven Built EP
steps further into their signature punk rock roots, being both poppy and brooding, while cleaning up the unrefined sound that the duo started six years ago. These young Canadians really made a hit here with a rebellious anthem fully equipped with the catchy chanted "oh's", a pulsing rhythm, and tantalizing crunchy guitars. Make sure to watch for Japandroid's new album
Celebration Rock
, which will released in early June.
Check out the track
here
.
Official
|
Facebook