Fontän
"Early Morning"
From
Wintherhwila

Information Records (2009)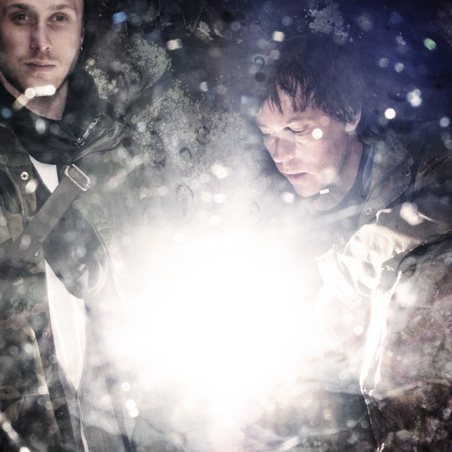 Listen to "Early Morning" MP3
Welcome to the sound of kraut-pop revisited. Fontän's "Early Morning" is an epic trek through retro electro sounds, treated token vocals and wailing electric guitars tumbling over 80's synth beats. The duo of Jesper Jarold and Johan Melin hail from the (unlikely) burgeoning musical hotbed that is Gothenburg in southern Sweden - home to acts such as El Perro del Mar, Lake Heartbeat, Air France, The Tough Alliance and The Embassy (and the birthplace of Jens Lekman and José González).
Fontän lead us in a game of frenetic musical hopscotch across their excellent release
Wintherhwila
- never content to stay with any singular sound for very long. As a result, Fontän's musical ADD is our beguiling reward.
Watch
(fan video)
Official
|
MySpace
|
Information Records