Shelley Short
"Time Machine / Submarine"
From A Cave, A Canoo
Hush Records (2009)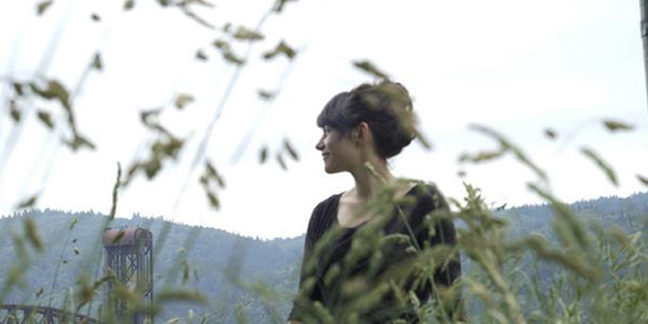 Listen to "Time Machine / Submarine" MP3
Shelley Short's excellent third release
A Cave, A Canoo
came to life over the span of a year, recorded over the winter months and slowly evolving in its own time as each track began to take on its own form, whether over a matter of weeks or recorded on the first take in the wee hours. The Portland native draws upon her upbringing, growing up around music. "It was like growing up in a time machine; in some ways we lived like in 1876, chopping wood, growing our own food, wearing old clothes in a Victorian home and singing our own songs. Other times it seemed like we were living in 1955, driving around Cadillacs and Studebakers and listening to Jonny Ray and The Flamingos. And yet it all felt like growing up in a blurring movie made in 1963."
On the track "Time Machine / Submarine", Shelley welcomes you in from the cold, stoking a warm closeness with her delicate vocals and the sounds of an organ and guitars, all as if sung to a hushed beat coming from somewhere across the frozen fields.
Watch
Shelley Short (Official)
|
MySpace
|
Hush Records