Pepper Rabbit
"None Shall Sleep"
From
Clicks
(EP)
BFM Digital (2009)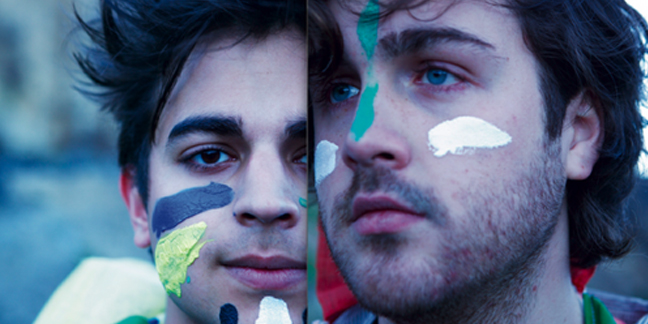 Listen to "None Shall Sleep" MP3
California duo Pepper Rabbit has created a superbly languid, emotionally redolent and harmony rich track with "None Shall Sleep" off their
Clicks
EP. Band members and multi-instrumentalists Xander Singh and Luc Laurent throw the kitchen sink of sounds on the cut but weave them all together masterfully. Their eclectic offering is most apparent in the percussion of the song in which you can happily get lost. Dreamy layers of bongos and shakers mix with just enough electronic beats to make for a sublime pairing with Singh's ethereal callings.
Along with
Clicks
the band also released a companion EP entitled
Shakes
that includes the equally impressive "Red Wine." Check out the video for that track
here
and you get to really see these creative gents at work.
Definitely keep your ears perked for more from these guys in the years ahead.
Myspace
|Twitter: @pepper_rabbit