Lusine
"Two Dots"
From
A Certain Distance
Ghostly International (2009)
Listen to "Two Dots" MP3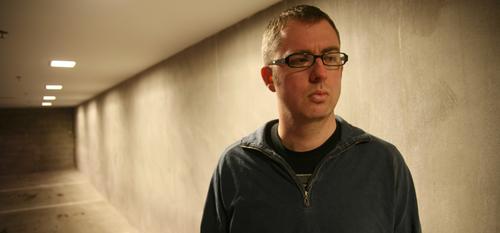 "Two Dots" is the first single from the release
A Certain Distance
from Seattle's Lusine (a/k/a Jeff McIlwain). On this track, McIlwain (a sometimes soundtrack composer) manipulates the organic sounds of drums and strings, setting them off against the crisp, accented vocals of Finland's
Vilja Larjosto
. The strength of this track lies in its seeming simplicity, altered snares racing at a steady clip coupled with an uplifting, melodic chorus which foregoes the usual dance lyrics, instead seeing Larjosto asking who is responsible for the not so benign consequences of geometry (relationships - as - trigonometry). "Two Dots" is just one of the highlights on this excellent second release from Lusine on
Ghostly International
.
The "Two Dots" single also contains a remix by Dave Pezzner (of Jacob London) as well McIlwain's own dance floor rethink.
Check Lusine's MySpace page for a list of European dates through the end of November 2009.
Lusine (Official)
|
MySpace
|
Watch