Beta Radio
"Either Way"
from
Seven Sisters
Self-released 2010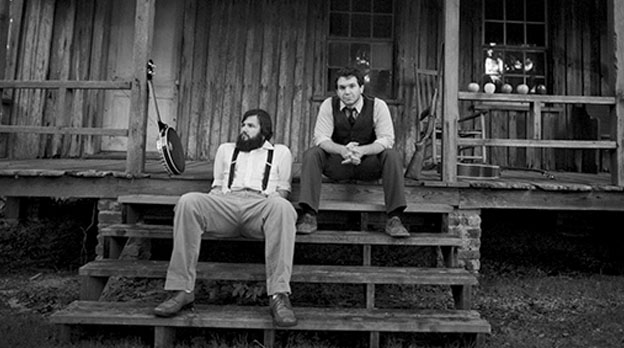 Listen to "Either Way" MP3
Beta Radio is the collaboration of longtime friends Ben Mabry (vocals, guitar, glockenspiel) and Brent Holloman (vocals, guitar, glockenspiel, banjo, piano). Together, these guys from Wilmington, North Carolina blend together a welcomingly familiar and disarming blend of Americana (folk / gospel) and pop, buoyed by charming melodies that burrow into your head.
Earlier this year, Beta Radio self-released their debut album
Seven Sisters
, a release which includes standouts "Either Way" and "Highlight on the Hill." Ben tells us that the track "Either Way" is a track that he wrote while on vacation with his family in Hawaii. Ben was at a Samoan event and started hearing the melody for what would become the song. Se, he went into the bathroom and recorded the melody in his phone so he would remember it. Brent and he worked on it and then that winter, they recorded that song with their first round of songs in the studio. They decided to add the drums just a few days before they recorded it - one of Ben's favorite parts of the song.
You can stream all of
Seven Sisters
on the band's official site (link below) and download a digital copy from major digital outlets (iTunes, Amazon).
Official
|
MySpace