Dumbo
Gets Mad
"Plumy Tale" from
Elephants At The Door
Bad Panda Records 2011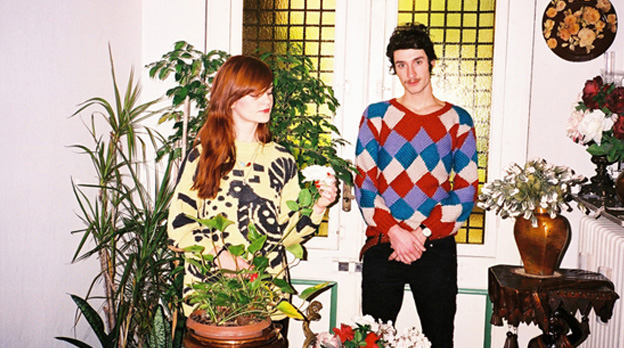 Listen to "Plumy Tale" MP3
There is not a lot of detail out there about
Dumbo
Gets Mad, other than it's the DIY project of an unnamed Italian who has since migrated to LA and who shares vocal duties with his girlfriend Carly. There you have it. The project's debut LP
Elephants At The Door
is a frenetic and eccentric grab bag of compacted experimental sounds and trippy rock, all recorded using the likes of analog synths and tape machines. The first track to be released "Plumy Tale" throws together classic guitars and keyboards, sax solos, schizophrenic sound effects and dreamy choruses. Somehow, it works.
The LP is available as a free
download
directly from Bad Panda Records, all for the price of a Tweet. You can also pick up a limited number of 12"
vinyl
.
MySpace
|
Bad Panda Records